All our properties are now available to purchase either via on-line Auction or on-line Private Treaty Sale.
By clicking on the 'Offr' widget displayed on each property you can register your details, place offers from anywhere in the world at any time and be notified in real time if you are outbid.  
You can also arrange viewings using this facility.  Going forward we will be placing virtual viewings for all new listings to assist you to make a more informed decision about which properties you choose to view.
We are leading the way in property transaction by embracing new technologies to make the sales process secure and transparent for our purchasers and vendors.
Offr represents the future of property transactions. Offr helps the agent to remove many of the barriers that are faced during the traditional sales process. Prospective buyers are pre-qualified to increase certainty and reduce risk. Buyers register their interest via the agent's website, accompanied by proof of funds.
At the touch of a button, offers can be submitted from any location in the world, on any device, at any time. All popular bidding process are accommodated from Private Treaty to Auction to Tenders. Contracts can be signed and deposits paid at the tap of a button.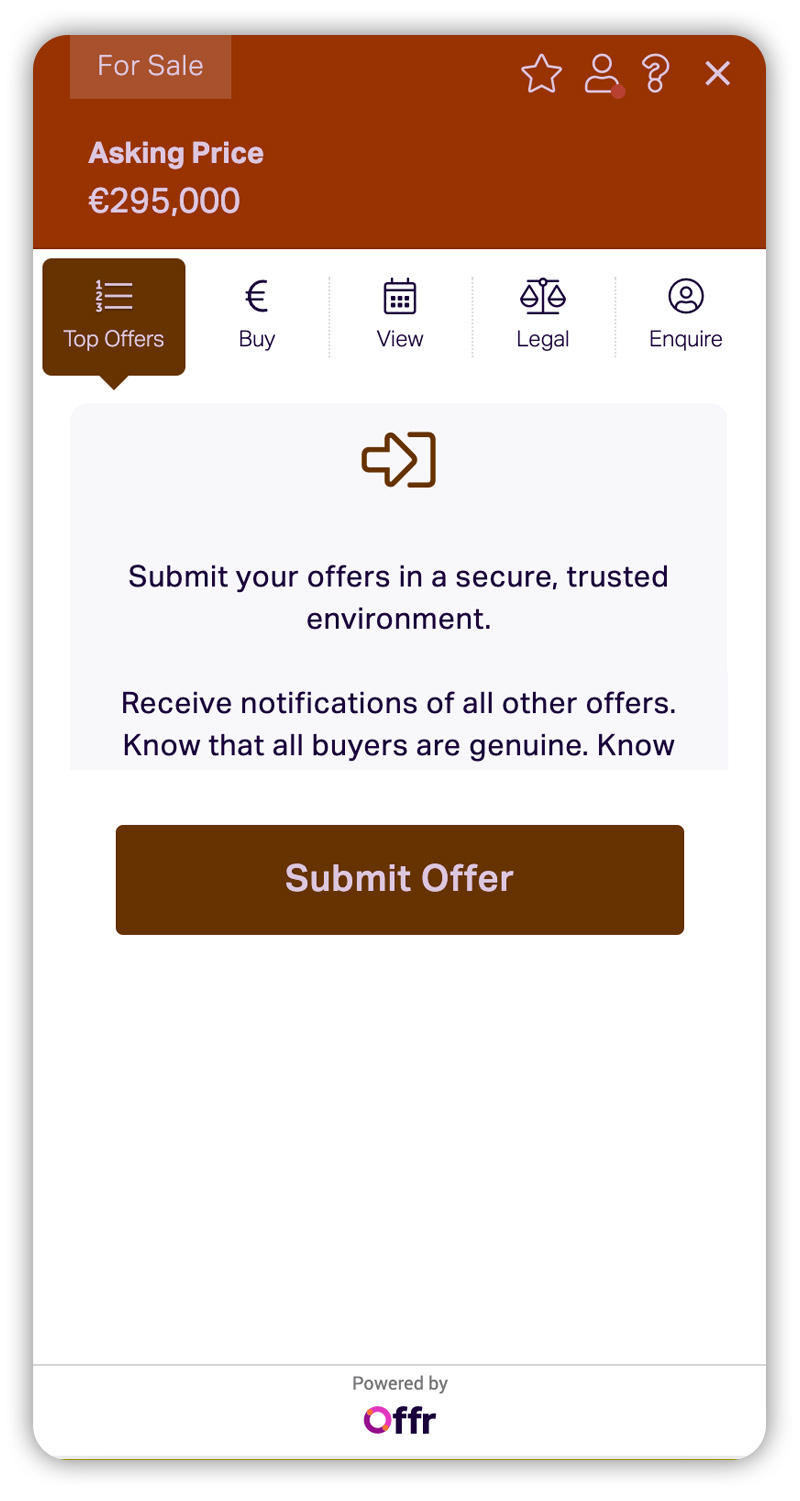 Buyers are vetted by uploading proof of funds and answering a series of questions about their offer.
Increase buyer trust in the process with transparent bidding and communications. Reduce the risk of withdrawals at a later date.
Buyer, seller, solicitor and agent will have access to a personal dashboard to track activity. Sellers can monitor the level of interest in their property.
Make the Contract available online in the Offr Document Vault for fast due diligence and speedy exchange.
A secure, monitored legal vault allows all parties easy access to legal documentation. The contract for sale can be signed via DocuSign.